If you're considering relocating to Florida or simply looking for a change of scenery within the state, North Palm Beach might be on your radar. This charming town is situated in the northern part of Palm Beach County, right along the beautiful shores of the Atlantic Ocean. With its warm climate, stunning beaches, and a plethora of amenities, North Palm Beach has earned a reputation as an attractive place to live. In this comprehensive guide, we'll delve into the various aspects that make North Palm Beach a desirable location, including the housing market, quality of life, recreational opportunities, education, healthcare, and more.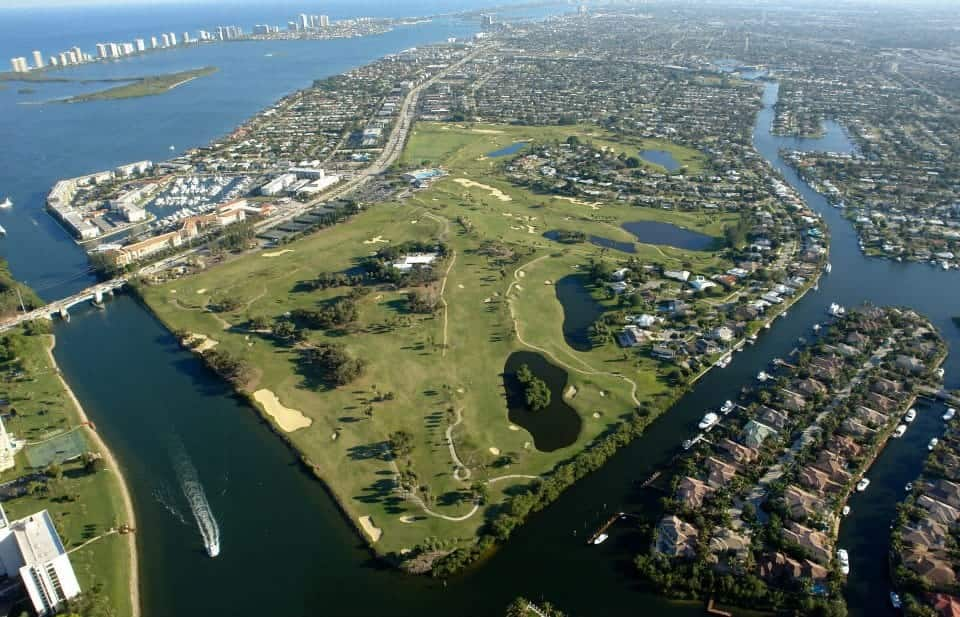 The Allure of North Palm Beach
Discover the irresistible charm of North Palm Beach with Lucca Limo Service. From its prime location along the Atlantic to its vibrant community and recreational offerings, North Palm Beach has it all. Let us chauffeur you to this coastal gem and experience its allure firsthand.
Location
One of the most appealing aspects of North Palm Beach is its prime location. Nestled in the heart of Palm Beach County, this town offers residents easy access to numerous amenities and attractions. It's conveniently located just north of West Palm Beach and is within a short drive of other popular destinations, such as Palm Beach Gardens, Jupiter, and the bustling metropolis of Miami. For those who enjoy travel, Palm Beach International Airport is also close by, making both domestic and international travel a breeze.
North Palm Beach is not only close to the vibrant cultural scene of West Palm Beach but also boasts its own array of fine dining, shopping, and entertainment options. The waterfront setting of this town is especially captivating, as it offers residents the opportunity to enjoy scenic views, sunrises over the Atlantic, and an active boating lifestyle.
Real Estate and Housing Market
When it comes to choosing a place to live, housing plays a pivotal role. North Palm Beach offers a diverse range of housing options to suit various preferences and budgets. Whether you're seeking a luxurious oceanfront condo, a family-friendly suburban neighborhood, or a peaceful retirement community, North Palm Beach has it all.
The town's real estate market has seen steady growth in recent years, making it an attractive investment opportunity. Prospective buyers will find everything from single-family homes to waterfront estates, and the market can accommodate a wide range of budgets. Additionally, the town is known for its well-maintained neighborhoods, which contribute to the overall sense of community and pride in homeownership.
Quality of Life
North Palm Beach prides itself on offering an exceptional quality of life. The town is known for its low crime rate, making it a safe place for families and individuals. The local government is committed to maintaining and improving the quality of life for its residents, with a strong focus on public services, well-maintained public spaces, and recreational facilities.
The sense of community is palpable in North Palm Beach, with numerous events and activities throughout the year that bring residents together. Whether it's a local art show, a farmers' market, or a charity run, there are plenty of opportunities to get involved and meet your neighbors.
Recreational Opportunities
One of the standout features of North Palm Beach is its extensive range of recreational opportunities. The town is home to several parks, including the beautiful John D. MacArthur Beach State Park. This natural oasis provides hiking trails, picnic areas, and pristine beaches for residents to enjoy. Boating enthusiasts will also appreciate the numerous marinas and water-based activities available.
Golf lovers will find themselves in paradise, as North Palm Beach boasts some of the finest golf courses in the area. The North Palm Beach Country Club is a renowned golfing destination with its Jack Nicklaus-designed golf course.
Education
For families with school-age children, the quality of the education system is a top concern. North Palm Beach is part of the Palm Beach County School District, which is one of the largest and most highly regarded in the state of Florida. The town is home to several public and private schools, ensuring that families have various educational options.
For those seeking higher education, the nearby cities of West Palm Beach and Boca Raton are home to a number of universities and colleges, including Florida Atlantic University and Palm Beach Atlantic University.
Healthcare
Access to quality healthcare is a crucial factor when choosing a place to live, and North Palm Beach doesn't disappoint in this regard. The town is located in proximity to several world-class medical facilities, including Jupiter Medical Center and Palm Beach Gardens Medical Center. These hospitals offer a wide range of services and are staffed with highly skilled medical professionals.
A Day in the Life in North Palm Beach
To give you a better idea of what daily life in North Palm Beach can be like, let's take a closer look at some of the key aspects of living in this charming town.
Morning
Start your day with a walk or jog along the picturesque waterfront at the North Palm Beach Country Club. Enjoy the tranquility of the water and the lush greenery that lines the path. The nearby MacArthur Beach State Park is another fantastic option for those who appreciate the beauty of nature.
Lunch
For lunch, head to one of the town's many charming eateries. Enjoy fresh seafood at a waterfront restaurant, savor international flavors at a local cafe, or opt for a relaxed lunch at one of the town's parks with a picnic.
Afternoon
The afternoon is a great time for some retail therapy. The nearby Gardens Mall and Legacy Place offer a wide array of shopping opportunities, from high-end boutiques to popular department stores.
Evening
In the evening, make the most of the vibrant cultural scene in nearby West Palm Beach. Catch a live performance at the Kravis Center for the Performing Arts, dine at a gourmet restaurant, or explore the Norton Museum of Art. If you prefer a quieter evening, watch the sunset over the ocean from your own front porch or take a leisurely stroll along the waterfront.
Pros and Cons
Like any place, North Palm Beach has its own set of advantages and disadvantages that should be considered before making a decision to move there.
Pros
Prime Location: North Palm Beach's central location provides easy access to a wide range of amenities and attractions.
Diverse Housing Options: The town offers a variety of housing choices, from condos to single-family homes, catering to different preferences and budgets.
Quality of Life: Low crime rates, well-maintained public spaces, and a strong sense of community contribute to a high quality of life.
Recreational Opportunities: Nature lovers, golf enthusiasts, and boaters will find plenty to enjoy in North Palm Beach.
Education: The town is part of a top-notch school district with various educational options for families.
Healthcare: Access to excellent healthcare facilities is readily available.
Cons
Cost of Living: While North Palm Beach offers a high quality of life, it also comes with a higher cost of living compared to some other Florida towns.
Hurricane Risk: Being located on the Atlantic coast, North Palm Beach is susceptible to hurricane activity. Residents need to be prepared for potential storms.
Conclusion
Is North Palm Beach a good place to live? The answer largely depends on your personal preferences and priorities. For those seeking a beautiful coastal town with a strong sense of community, excellent amenities, and a wide range of recreational opportunities, North Palm Beach can be an ideal destination. Its prime location, diverse housing options, and quality of life make it an appealing choice for individuals and families alike.