Limo Service West Palm Beach
Searching for a top-tier limo service in West Palm Beach, Florida? Look no further! We pride ourselves on safety, elegance, and flexibility at competitive prices. Our mission: transform your journey into an unforgettable, secure, and stylish adventure.
Limo Services Tailored to Your Needs
We understand that every event is unique. That's why we provide tailored solutions for your specific needs. Whether it's a wedding, corporate event, or a night out, our services match your event.
For weddings, our elegant limos add a classy touch. Our well-dressed chauffeurs ensure a stylish arrival, creating unforgettable memories. If you're heading out with friends or family, our limo service adds glamour to your trip.
No matter the occasion, West Palm Beach limo service is with you always as your trusted partner.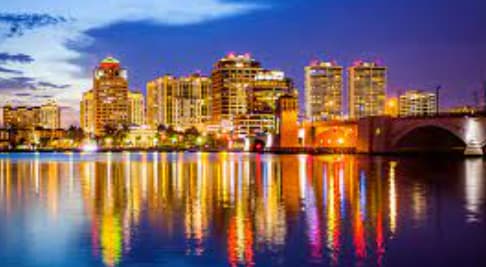 Travel in Style in West Palm Beach
In the heart of West Palm Beach, our reputation resonates far and wide, a testament to our opulent and high-end limo services. What sets us apart is our resolute commitment to an unparalleled sense of style.
Near by Areas:
Whenever you aspire to leave an indelible mark, regardless of the occasion, step into one of our vehicles. Whether you travel alone or with someone, we provide high-end luxury for your visit to West Palm Beach, making it stylish and elegant.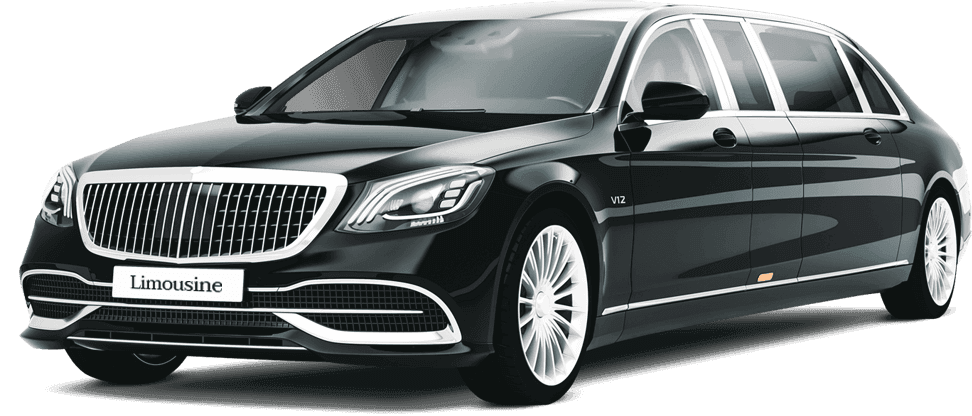 Why Choose our Limo Service in West Palm Beach, FL?
We understand that picking the right transportation is vital for your trip. Our mission is to show you why choosing our services is the best way to meet your unique travel needs.
Outstanding Vehicle Selection
At Lucca Limo Service, we're happy to provide a variety of great vehicles to match your needs. Whether it's a sedan for business, an SUV for family, or a stretch limo for a special event, we've got the perfect one for you.
Experienced Chauffeurs
Our service is based on the great skills of our chauffeurs, who are trained to keep you safe, on time, and happy. They're not drivers; they're like personal helpers for your trips. They ensure you have a comfy and worry-free journey.
Dependability and Timeliness
Punctuality is our passion. We promise your ride will be on time, always, so you can stick to your busy schedule. Our drivers know West Palm Beach, FL really well, which means they can get you where you're going quickly and on time.
Exceptional Cleanliness and Appearance
At Lucca Limo Service, we make sure our vehicles are in great shape and look nice all the time. When you pick our service, it shows you have a good sense of style and quality. You'll feel fancy and classy when you get to where you're going, and people will notice and think highly of you.
Tailored and Personalized Journeys
Whether it's a wedding, prom, business event, airport trip, or any occasion, we make it right for you. Our team is here to help, ensuring your trip is easy and great. We are expert to make your ride special, so your special moments are better and stress-free.
Skilled Drivers
Having a driver with a rental car can make your trip more fun, whether it's for work or vacation. Our drivers knows different languages, so you can choose one who speaks your language. This makes your trip special and tailored to what you like.
Affordable Rates
We do believe that everyone deserves to enjoy luxury transportation. That's why we offer our services at affordable and transparent prices, with no hidden fees or charges.
In-Depth Area Expertise
We know West Palm Beach, FL like the back of our hand. That means we can get you to your destination on time, every time.
Safety And Privacy Are Our top Priorities
Lucca Limo Service in Florida is more than just a limousine service. It's a service that gives you peace of mind. We care about your safety and privacy, and we show it in everything we do.
Our vehicles are well-maintained, and our drivers are trained for your safety and comfort. We focus on your privacy, so your personal information and travel plans are kept discreet. Whether it's business or leisure, your journey with us is stress-free, safe, and private. Your trust is important, and we're proud to be your preferred limo service in Florida, prioritizing your safety and privacy.
West Palm Beach Luxury Transportation
We are the leaders of exceptional transportation experiences in West Palm Beach. With years of experience, we always deliver top-quality transportation to our valued clients. But what sets us apart is our unwavering commitment to 24/7 availability. When you need our services, give us a call, and we'll be there, promptly and attentively meeting your needs.
Stretch Limo Service In West Palm Beach
You've always dreamed of riding in a luxurious stretch limousine. As you've grown older, that dream has never faded. With Lucca Limousines, you can make that dream come true, with our outstanding West Palm Beach stretch limo services. When you choose us, you don't just get the classic elegance of a stretch limousine, but also a variety of vehicle options to suit your preferences. Your journey will be as unique as your dreams, and we're here to make it happen.
Make Your Graduation Special: Hire a Limousine
You should indulge in a limousine experience for your graduation, whether it's from high school or college. Opting for a limo rental is the perfect way to mark this significant occasion. "Imagine getting into a fancy car with your close ones, ready to enjoy the evening. 
Our limos, with their beautiful colors and luxury insides, will leave your guests amazed as they take you to different places.". The memories forged on this night will be etched in your heart forever. Graduating from any level of education is a momentous achievement in one's life, and it's deserving of a stylish celebration.
Point-to-Point Transfer Limousine Services in West Palm Beach,Florida
Enjoy a sophisticated and luxurious ride with our point-to-point limo service in West Palm Beach, Florida. We'll smoothly take you from one place to another, creating a memorable journey that goes beyond what you expect.
Our large fleet of modern limousines is well-maintained, ensuring your trip is not only safe but also enjoyable at every turn. Relax in a peaceful and plush interior with amenities designed for your comfort and pleasure.
Discover the Highlights of Our Transport Services to Diverse Destinations:
West Palm Beach to Miami
– Enjoy Miami's culture and nightlife with our stylish transportation.
– Count on us for secure and dependable transportation for a variety of occasions, including events and business meetings.
West Palm Beach to Orlando
– Easily explore Orlando's theme parks, conventions, and attractions with our convenient transportation.
– Relax and indulge in a hassle-free journey within our spacious and cozy limousines.
West Palm Beach to Fort Lauderdale
– Make your trip to Fort Lauderdale for cruises or business easy with our convenient transportation.
– Unwind and make a stylish entrance into this picturesque coastal city.
West Palm Beach to Palm Beach
– Discover the upscale Palm Beach area in grand style with our luxurious limousine service.
West Palm Beach to Tampa
– Access Tampa for corporate events or special occasions with ease.
– Count on our punctual chauffeurs to guarantee a seamless and timely journey.
West Palm Beach to Naples
– Embark on a journey from West Palm Beach to Naples for a relaxing coastal experience.
– Trust Lucca Limo Service to provide you with a comfortable ride and stunning scenic views along the way.
West Palm Beach to Key West
– Relax and unwind on a road trip to Key West's beautiful beaches and attractions.
– We offer reliable transportation for weddings, vacations, and any occasion.
West Palm Beach to Sarasota
– Uncover Sarasota's cultural gems and stunning coastline.
– Rely on us to provide a luxurious and hassle-free travel experience.
West Palm Beach to Daytona Beach
– Head to Daytona Beach for NASCAR races, beach fun, or special events.
– Our limos are set up for your entertainment and comfort during the trip.
West Palm Beach to St. Augustine
– Dive into the captivating historical charm of St. Augustine.
– Lucca Limo Service guarantees a memorable and stress-free journey to enhance your experience.
Whether you're heading to West Palm Beach or another city, count on Lucca Limo Service for top limo transportation.
Discover our special event packages, designed to make every moment truly unforgettable.
West Palm Beach Wedding Limos
Your dream wedding: a beautiful place, with loved ones, a yummy cake, and happy guests. How can you make it better? Add a wedding limousine! You and your new spouse walk out after the ceremony, and it's magical. That's why Lucca Limos has wedding packages for new couples in West Palm Beach.
We give you a fancy limousine, and a red carpet. You get a free bottle of champagne! Our limousines have a minibar, with plates, cups, napkins, and ice.
West Palm Beach High School Dance and Prom Limos
Renting a luxurious limousine is a great way to make a memorable entrance at the senior prom in West Palm Beach. You and your date will feel like stars as you step out of a limousine in front of your friends.
But prom is not the only event in West Palm Beach where a limousine rental can make your experience more glamorous. Our limousines are known for their ability to impress at any event. 
We keep them in excellent condition, ensuring that our customers enjoy the largest comfort during their trip. A sleek and spacious stretch limousine represents elegance and style like nothing else.
Sport Utility Vehicle
If you need an SUV in West Palm Beach for a big group with a touch of luxury, trust Lucca's black car SUV service. It's the top choice for luxury and reliability. Our fleet of sport utility vehicles has all the amenities you need to ensure a comfortable and stylish ride for you, your family, and your friends.
Corporate Travel
Corporate executives often find business trips stressful, especially in new places. Instead of navigating unfamiliar streets, trust Lucca Limo. Our chauffeurs can take you to client meetings, ensuring a smooth trip from start to finish.
West Palm Beach Funeral Transportation Services
Losing a loved one is very hard, and planning a funeral can make it harder. But you can make it easier by choosing Lucca Limousines. We have a lot of experience, and we work well with many West Palm Beach funeral homes and parlors. We work closely with you and the funeral home to make sure everyone gets to their places safely and on time, giving you some comfort during this hard time.
Limo Rentals in West Palm Beach, FL
Enjoy a wonderful trip of luxury and peace with our top limousine rentals in West Palm Beach, FL. Our large fleet has a variety of well-kept luxury vehicles, each with features to suit your needs. From comfy insides to modern extras, every detail is chosen to make your ride better as you travel through West Palm Beach.
Our skilled, friendly chauffeurs offer a personal customer service experience. They know the local area, aim for timeliness, smooth rides, and safety, always putting your comfort first.
In our West Palm Beach limo rental service, flexibility is of paramount importance. We provide tailored packages that fit your needs, giving you the luxury experience you deserve. Enjoy a memorable journey with elegance, comfort, and top-notch service. Experience the difference with our limo rentals as we drive you through West Palm Beach, FL, in style and sophistication.
Limo Service Reservation Near me
If you want luxury transportation, you can find it at West Palm Beach Limo Service. We are proud to offer high-quality limousine reservations near you. Whether you are planning a special event, going on a business trip, or just looking for a fancy and lavish ride, we have what you need.
Our fleet has a range of modern and elegant limousines, ready to take you to your destination in style and comfort. With our experienced chauffeurs behind the wheel, your trip is sure to be smooth and safe. Plus, our commitment to timeliness means that you'll never have to wait.
Booking a limousine reservation with West Palm Beach Limo Service is easy. Just contact our friendly team, and we'll help you customize your booking to fit your needs. Our prices are fair, and we offer flexible packages, making sure that luxury transportation is affordable for everyone.
West Palm Beach limo service price near me
Enjoy luxury without worrying about your budget. Our West Palm Beach limo service offers top-quality rides at affordable rates, made to suit you. Whether it's a single event or regular business trips, our pricing keeps luxury and quality within your budget.
Everything, from our great cars to our professional drivers, is in our clear pricing. We want to make luxury affordable.
Also, our West Palm Beach limo service is proud of its flexible pricing structure, which is carefully made to suit your needs. This flexibility means that you only pay for the services you need, with no hidden or extra costs.
Above all, we strongly believe that luxury should be available to everyone. Thanks to our West Palm Beach limo service pricing, luxury is now easy to afford. Relax in a journey filled with comfort, elegance, and affordability. Contact us for a price quote, and let us make your next travel experience in West Palm Beach both memorable and budget-friendly.
Customer Satisfaction with Our Limousine Service in West Palm Beach FL
At Lucca Limo Service, we are committed to giving our customers the best experiences. We appreciate the role we play in helping our clients plan unforgettable events. When clients choose Lucca Limos West Palm Beach party buses and limousines, they trust us with their special occasions. At Lucca Limo Service, we take this trust very seriously, and we work hard to provide the most professional service in the area.
Lucca Limo Service invites you to come and see our vehicles before you make a reservation. Our website may not show the real quality of our limos or party buses. To see if a Lucca Limo vehicle is perfect for your event, we strongly suggest visiting a Lucca West Palm Beach location to see it for yourself. Also, we look forward to meeting you, talking about our services, and showing you our vehicles in person!
If you have an upcoming event and are not sure if a limousine or party bus is the right choice, please feel free to contact us. Whether you are planning an unusual event with special needs, Lucca Limo Service is ready to work closely with you to find the best solution.
Trust The Number One West Palm Beach Limo Service
We are proud to be the best limo service in West Palm Beach, and we always set high standards that reach other areas. Our fleet of luxury vehicles is unbeatable, offering a variety of choices that suit different events and tastes.
Our team is dedicated to giving clients professionalism, comfort and luxury throughout their trip. Our dedication to excellence is part of every aspect of our service, from the time you book your reservation to the last moments of your amazing ride.
West Palm Beach limo service reviews
1. John D.
"Lucca Limousines provided an exceptional experience for my daughter's prom. The limo was immaculate, the chauffeur was professional, and the kids had a blast. Highly recommended for special occasions!"
2. Sarah L.
"I used West Palm Beach Limo Service for my wedding, and they exceeded my expectations. The limo was stunning, and the champagne toast was a delightful touch. The whole team was fantastic to work with."
3. David M.
"I travel for business frequently, and Lucca Limousines has become my go-to for airport transportation. Always on time, and their attention to detail ensures a hassle-free journey."
4. Jennifer P.
''I surprised my husband with a limo for our anniversary, and it was the perfect touch of luxury. The evening ride with Lucca Limousines made our celebration truly memorable.*
Why choose us for your next West Palm Beach Limo service?
Contact us today to inquire about availability, pricing, and customization options. Let us make your day memorable and stress-free.