Looking for the best Palm Beach Limo Service company? Don't worry, We're here to help you with transportation, commuting, and business needs. We want to make your journey safe, luxurious, and comfortable at affordable prices.
Limo Service Reservation Near me
When it comes to luxurious transportation, Palm Beach Limo Service is your ultimate destination. We take great pride in offering premium limousine reservations right in your vicinity. 
Near by Areas:
Whether you're planning a special occasion, embarking on a business trip, or simply in search of an elegant and opulent ride, we've got you covered.
Our fleet has stylish and modern limousines, ready to give you a comfy and fancy ride to your destination. Our skilled drivers will make sure your trip is safe and smooth. Plus, we're always on time, so you won't be kept waiting.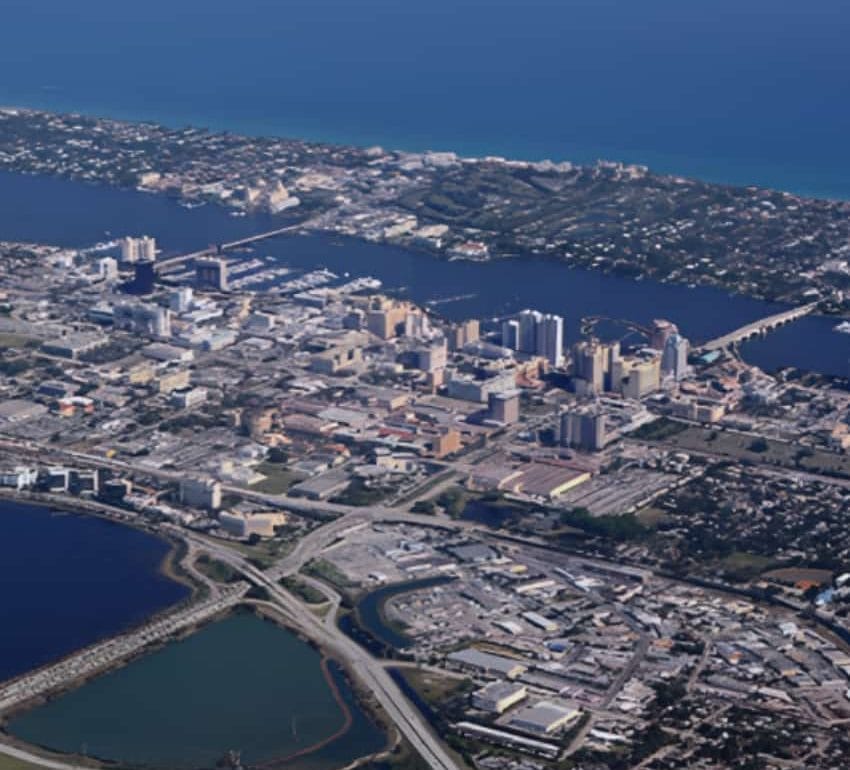 Travel in Style in Palm Beach
In Palm Beach, we're known for our fancy and high-class limo services. What sets us apart is our strong commitment to being classy. When you want to make an impression, for any reason, just get into one of our cars.
Whether you're by yourself or with someone, we provide top-notch luxury to make sure you move around Palm Beach with unmatched elegance.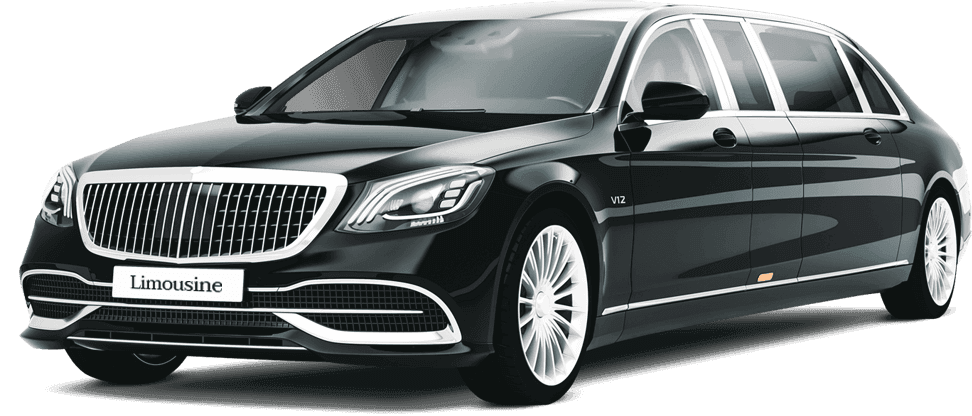 Why Choose our Limo Service in Palm Beach, FL?
By offering our services, you will be able to meet all your travel needs with the least amount of hassle.
Remarkable Fleets
Palm Beach Limo Service has lots of fancy cars to choose from. If you need a nice car for work, a big one for family trips, or a special limo for a special event, we have the right car for you.
Professional Chauffeurs
Our service relies on a team of well-trained chauffeurs. They have strict training to keep you safe, on time, and happy. They do more than driving; they also assist you on the journey to ensure you feel at ease and have no concerns.
Reliability and Punctuality
We know being on time is important. We promise your ride will always be punctual, so you can stick to your schedule. Our drivers know the area well, so they can take you around Palm Beach, FL, and nearby places without any problems.
Flawless Display
Our cars are well cared for and look nice. When you pick Lucca Limo Service, it means you like to look good and do things right. When you get to where you're going, you'll look fancy and people will notice you no matter where you are.
Crafted Experiences
We're experts in personalized transportation. We're skilled at making transportation for you, matching your needs and preferences.

Our team is always available to make your requests come true. This way, your ride with us will be a special memory and go without any problems.. We promise you a stress-free experience, meaning all you need to do is sit back, relax, and enjoy the ride.
Skilled Drivers
Picking a car with a driver can make your travel better, for work or fun. Our drivers can speak different languages, so you can choose one who speaks the language you like.
Cost-Effective Rates
We advocate for fair access to premium transport services for everyone. Our prices are both affordable and clear, with no hidden fees. When you choose our services, you'll get great quality without spending too much.
Familiarity with the Area
We're a service in Palm Beach, FL, run by local people who know this place well. We're familiar with the area, traffic, and shortcuts to ensure you reach your destination on time via the fastest routes.
Our Highest Concerns: Safety and Privacy
At the heart of our values lies the paramount emphasis on client safety and confidentiality. We use modern methods and technology to watch our vehicles, so they're always on time and secure. We have strict rules to protect your privacy and never share your details with others. Our drivers are licensed and insured according to Department of Transportation (DOT) rules. Our transportation services are very professional and discreet.
Upscale Transportation in Palm Beach
Our company is the best for transportation in Palm Beach. We provide fancy rides and a top-notch service that's superior to other limousine services in the area. We have many years of experience and have given top-quality rides to our customers. What makes us special is that we're always available, 24/7. Whenever you need us, call, and we'll come to help you right away.
Stretch Limo Service In Palm Beach
Since childhood, you've nurtured the dream of a luxurious ride in a stretch limousine. As you've matured, that desire remains alive within you. Lucca Limousines can make your dream real with our Palm Beach stretch limo services. When you pick us, you can enjoy a classic ride in a stretch limo. Yet, our options go beyond stretch; we also offer customers a wide range of vehicles to select from.
Point-to-Point Transfer Limousine Services in Palm Beach,Florida
Enjoy the highest level of elegance and comfort with our flawless limousine transfer services in Palm Beach, Florida. We make sure your travel is a great experience. Our fancy limousines are perfect for special occasions like weddings, proms, and business meetings. We're good at giving you the service you need to make your journey smooth and enjoyable.
Our modern limousines are well-maintained, so your journey is safe and enjoyable at every step. Relax in a calm and luxurious interior with amenities designed for your indulgent trip. Our skilled chauffeurs are very professional and make sure you arrive at your destination with accuracy and style.
Our limousine services in Palm Beach, Florida can be customized to your liking, so they're flexible and easy for you.
Have a fancy and exclusive ride. Our nice limos will ride you through the beautiful Palm Beach, Florida. You'll have a fancy and unforgettable time during life's special moments in a luxurious way.
Lucca Limo Service Is Your Premier Transportation Choice
At Lucca Limo Service, we're happy to provide excellent limo rides from Palm Beach to many cities in Florida. Whether it's a special event, a business trip, or just a fancy ride, our skilled drivers and well-kept limos make sure you have a comfy and stylish journey..
Here are some key points about our transport services to various cities:
Palm Beach to Miami
– Experience the vibrant culture and nightlife of Miami in style.
– We provide safe and reliable transportation for events, business meetings, and more.
Palm Beach to Orlando
– Travel to Orlando's theme parks, conventions, and attractions with ease.
– Enjoy a stress-free ride in our spacious and comfortable limousines. Palm Beach to Fort Lauderdale
– We provide easy transport to Fort Lauderdale for cruise trips or business appointments..
– Relax and arrive in style to this beautiful coastal city.
Palm Beach to Jupiter
– Explore the upscale Palm Beach area with our luxury limousine service.
– Our chauffeurs are familiar with the area's exclusive destinations.
Palm Beach to Tampa
– Connect with Tampa for corporate events or special occasions.
– Our chauffeurs are punctual and will ensure a smooth journey.
Palm Beach to Naples
– Head to Naples for a leisurely coastal experience.
– Lucca Limo Service guarantees a comfortable ride with breathtaking views.
Palm Beach to Key West
– Enjoy a scenic drive to Key West's stunning beaches and attractions.
– We provide transportation for weddings, vacations, and more.
Palm Beach to Sarasota
– Discover Sarasota's cultural attractions and beautiful coastline.
– Count on us for a luxurious and stress-free travel experience.
Palm Beach to Daytona Beach
– Travel to Daytona Beach for NASCAR races, beach outings, or special events.
– Our limousines are equipped for your entertainment and comfort.
Palm Beach to St. Augustine
– Immerse yourself in the historical charm of St. Augustine.
– Lucca Limo Service ensures a memorable and relaxing journey.
No matter which city you pick for your Palm Beach trip, Lucca Limo Service is dedicated to giving you great limo transportation.. Our unwavering dedication to safety, comfort, and ensuring customer contentment distinguishes us. Reach out to us today to reserve your upcoming opulent journey and encounter the exceptional quality of Lucca Limo Service.
Discover exquisite packages for your special events, tailored to make every moment unforgettable-
Palm Beach Wedding Limos
Imagine your dream wedding and ceremony. Imagine being with your family and friends in a pretty place, with a fancy cake, and everyone loving the food. What could make this even better? Consider the addition of a wedding limousine! When you and your new spouse step out in front of your family and friends after the ceremony, you want this moment to be enchanting. That's why Lucca Limos has special wedding packages just for couples getting married in Palm Beach.
Also to providing a luxurious limousine, we will also roll out the red carpet to treat you like royalty. To enhance the celebration, a complimentary bottle of champagne awaits you and your new spouse! In our limos, you'll find a minibar with drinks, plates, cups, napkins, and ice to make things easy for you.
If you need a Palm Beach party bus to transport your wedding party to or from the venue, we would be delighted to make those arrangements! Your loved ones are here to celebrate with you on your special day, so why not show your appreciation by giving them a fancy party bus experience? We know how important your wedding is, and that's why we're dedicated to giving you the best care and service.
Palm Beach High School Dance and Prom Limos
If you have a senior prom coming up in Palm Beach, a great way to impress your friends is by renting a fancy limo. Arriving with your date in a limo adds a touch of elegance and luxury. Limos are also fun for prom parties, giving you and your friends a chance to enjoy the night like celebrities in one of our Palm Beach limos.
But prom isn't the only time to think about renting a limo in Palm Beach. Our limos are known for making a lasting impression. We take good care of them to make sure you have a comfy trip. A sleek and roomy stretch limo is super stylish. Whether you want to impress or create great memories, choosing one of Lucca Palm Beach limos is always a fantastic choice.
Sport Utility Vehicle
Are you in need of SUV transportation in Palm Beach for a larger group, and do you crave a touch of luxury during your trip? Lucca's black car SUV service is known for being the best choice when you want a mix of luxury and reliability. Our SUVs have everything needed to make sure you, your family, and your friends have a comfortable and fancy trip.
Corporate Travel
For business executives, dealing with work meetings can be stressful, especially when they're in a new place. Instead of trying to find your way around in an unfamiliar area, think about using Lucca Limos services. Our drivers can take you to your client meetings and make sure everything goes smoothly, from when you get off your flight to when you go back home safely. And if you want to see the place after work, we can help with your transportation too.
Funeral Transportation in Palm Beach
Coping with the loss of a loved one is always hard, and dealing with funeral arrangements can make it even tougher. But you can make it a bit easier by choosing Lucca Limousines. We have many years of experience and good relationships with several funeral homes and parlors in Palm Beach. We work with you and the funeral home to make sure everyone gets to where they need on time, providing some comfort during this tough time.
Limo Rentals in Palm Beach, FL
Take a special journey of luxury and relaxation with our top-notch limo rentals in Palm Beach, FL. For city nights, special events, or fancy business trips, our limo service is here to make your ride elegant and special.
We have a bunch of luxury cars, all made to fit your style. From the nice inside to the modern stuff, we've thought of everything to make your trip great as you travel through Palm Beach.
Our polite and skilled chauffeurs go the extra mile to give you the best customer service. They know the area well, so you'll be on time and safe while enjoying your ride.
In our Palm Beach, FL limo rental service, we're all about flexibility. We create custom packages to suit your needs, giving you the luxury experience you deserve. Enjoy an elegant and comfortable journey with top-notch service. Experience the sophisticated difference with our limo rentals as we drive you through the heart of Palm Beach, FL, with style and elegance.
Palm Beach limo service price near me
Step into the world of luxury without worrying about your budget. Our Palm Beach limo service offers great transportation at affordable rates, customized for you. Whether you need a limo for a special event or regular rides for work, our prices give you a good deal with top quality.
Our prices cover everything, from our fancy cars to our skilled drivers. You get great value for your money.. This highlights our commitment to transparency and reliability. Our aim is to cater to a wide range of budgets while maintaining the luxurious atmosphere and flawless efficiency of our service.
We're really proud of how flexible our pricing is at Lucca Limo Service. We've designed it to fit your special needs.. This flexibility means you'll only be charged for the specific services you need, with no hidden or additional costs.
Above all, we firmly believe that luxury should be accessible. Thanks to our Palm Beach limo service pricing, luxury is now well within your reach. Experience a journey filled with comfort, sophistication, and affordability. Reach out for a price quote, and we'll make your next Palm Beach trip memorable and budget-friendly.
Customer Satisfaction with Our Limousine Service in Palm Beach FL
At Lucca Limo Service, our top priority is delivering exceptional customer experiences. We are fully committed to helping our clients create unforgettable events. When you choose Lucca Limo Palm Beach party buses and limousines, you're entrusting us with your special occasions. We take this responsibility very seriously and aim to provide the highest level of service in the area.
We invite prospective clients to visit us and personally inspect our vehicles before making a reservation. Our website may not fully capture the true quality of our limos and party buses. To check if a Lucca Limo is right for your event, we suggest visiting one of our Palm Beach locations to see it.
We also welcome meeting in person to talk about our services and show our vehicles.
If you're not sure about using a limo or party bus for your event, contact us. We'll work closely with you to find the best solution, especially if your event has specific needs.
Trust The Number One Palm Beach Limo Service
Lucca Limousines is proud to be the top limo service in Palm Beach, and we're known for setting industry standards nearby. Our fantastic fleet of luxury cars is the best and fits all sorts of events. Our team is dedicated to making sure our clients have a professional and comfy experience on their journey.
Palm Beach limo service reviews
Daniel Smith:
"Exceptional service from Lucca Limo! I used their limousine for my wedding, and I couldn't be happier. The vehicle was immaculate, and our chauffeur was incredibly professional and attentive. They made our special day even more memorable. Highly recommended!"
Stuart Johnson.:
"We booked Lucca Limo Service for a night out with friends, and it was an absolute blast! The party bus was decked out with all the entertainment we needed, and our driver was friendly and accommodating. We had a fantastic time, and it was all thanks to Lucca."
Lisa Jones.:
"I frequently travel for work, and Lucca Limo Service has become my go-to for airport transfers. Their punctuality and professionalism are unmatched. It's such a relief to have a reliable transportation service whenever I need it. I highly recommend them to all fellow business travellers."
Steve Xenon.:
"Wow! Lucca Limo Service exceeded all my expectations. We rented a limo for my daughter's prom, and it was a hit with all her friends. The limo was luxurious, and the parents felt at ease knowing their kids were in safe hands. Lucca made the night unforgettable."
Elizabeth White.:
"I can't thank Lucca Limo Service enough for making our anniversary celebration truly special. From the moment we were picked up, the experience was first-class. The attention to detail and the courteous staff made us feel like royalty. We'll definitely be using them again!"
Why choose us for your next Palm Beach Limo service?
Contact us today to inquire about availability, pricing, and customization options. Let us make your day memorable and stress-free.