Lucca Transportation offers outstanding Boca Raton Limo Service.
Our elegant fleet suits any special event, from weddings and proms to unique celebrations. For 10 years, we have served thousands of customers with their dream limo rides, making their occasions remarkable.
Boca Raton limo service near me
Our wide range of sedans, SUVs, limousines and buses are customized to your needs. We ensure your journey is timely, easy and stylish.
Near By Areas:
Call now to book your ride with us in style and convenience. Your journey starts her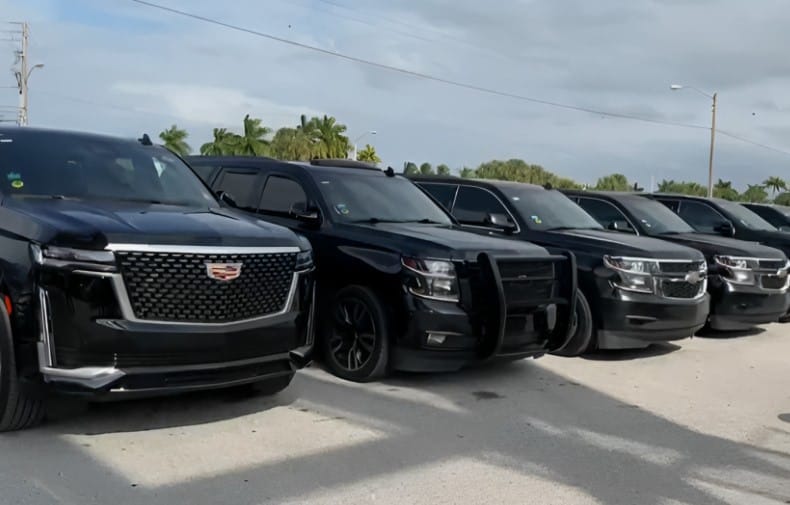 Let Us Handle Your Transportation Needs
Lucca Transportation values customer satisfaction. Our professional drivers are prompt and courteous, ensuring a great journey every time.
They arrive in impeccable attire and drive top-notch vehicles.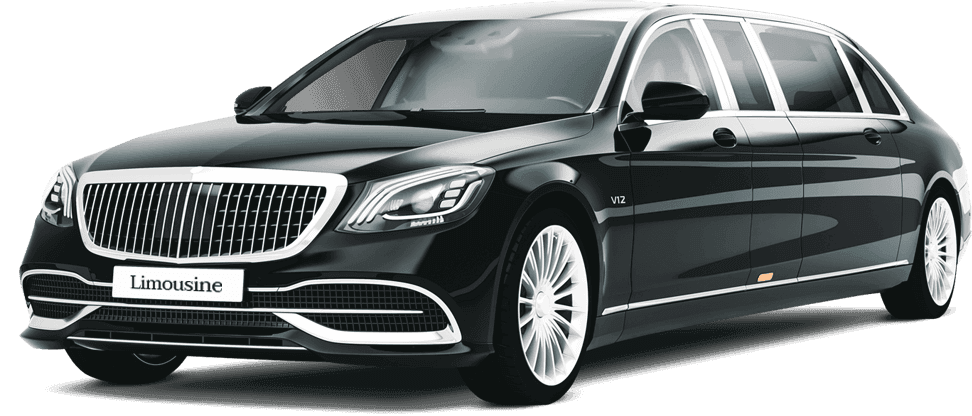 Experience the pinnacle of luxury as you cruise around in a classic limousine. Our limo rentals are equipped with LED lights, an MP3 sound system, and ample space to accommodate you and your friends. There's nothing quite like arriving at your reservations in a limousine. We've partnered with the best Boca Raton car service providers to ensure you enjoy a fantastic ride and truly feel the difference.
We're your all-in-one solution for all your limo service needs in Boca Raton. We take customer service seriously, and our reservations specialists are committed to making your experience hassle-free. They'll handle the arrangements, so when it's time to head out, all you have to do is have fun!
We collaborate with some of the finest limo companies in Boca Raton. Whether you're taking a party bus to a dinner event, a sprinter van for a night on the town, or any other transportation need, we ensure it's an unforgettable experience. Explore our website to see the various vehicle options, complete with pictures and prices, ensuring there's something to suit everyone's preferences.
Ready to roll like a VIP? Reach out to us at (561)317-0409 for a personalized quote, and let's make your journey extraordinary!
Point to Point:
No matter how near or far your destination, Lucca Transportation is your go-to for a seamless and convenient journey.
Hourly as Directed:
Whether you're commemorating a special occasion or simply seeking some good times, our service is tailored just for you. Enjoy a night out on the town, celebrate a wedding, or partake in any event with our stylish and comfortable vehicles.
Corporate:
Count on us to take you wherever you need to be, whether it's a crucial business meeting, a social gathering, or a personal getaway. Our service is synonymous with reliability, convenience, and affordability.
Airport Transfers:
For timely and stress-free transfers to local airports, you can rely on us. Our airport transportation services are designed for speed, safety, and utmost convenience. Your journey is our priority.
Why We're Your Best Choice
With Lucca Transportation, the premier limousine service in Boca Raton, you'll experience luxury in a way you've never imagined. Our extensive fleet caters to all special occasions, from weddings to proms and any other unique event that warrants a touch of grandeur. Over the past decade, we've had the privilege of serving thousands of customers, ensuring that they find the perfect limousine to make their day truly extraordinary.
Always at Your Service, 24/7/365
We understand that life's journey doesn't follow a strict schedule. That's why we are committed to being there for you around the clock, every day of the year. Whether it's a late-night airport transfer or an early morning business meeting, we're ready to serve you when you need us most. Your convenience is our top priority.
Your Safety, Our Priority
Our team of seasoned chauffeurs is not just a group of drivers; they are your trusted companions on the road. We prioritize your safety above all else, ensuring every ride is a secure and comfortable experience. Relax and enjoy the journey, knowing that our professionals are dedicated to giving you peace of mind throughout your travels.
Exceptional Service, Every Mile
At our core, we take pride in delivering exceptional service that surpasses your expectations. It's not just about getting from point A to point B; it's about the journey in between. Our commitment to excellence means that every interaction with us is met with a warm smile and a willingness to go the extra mile. We're not just a transportation service; we're your partners in ensuring your satisfaction.
Seamless Travel, Guaranteed
Logistics can often be a hidden challenge in your travel plans. Our expertise in logistics is your assurance of a smooth, efficient experience from the moment you book with us to the final drop-off. We've mastered the art of making the complex seem simple. Your journey with us will be a seamless, hassle-free experience, ensuring you arrive at your destination without a worry in the world.
In choosing us, you're selecting more than just a transportation service; you're choosing a partner in your travels, committed to making every aspect of your journey extraordinary. Your satisfaction and convenience are our driving force.
Explore Our Offerings
At Lucca Transportation Limo Service, we proudly stand as the foremost trusted provider of upscale limo and chauffeur black car services across South Florida and the Treasure Coast. Whether you find yourself in Boca Raton, Fort Lauderdale, West Palm Beach, or Miami and require swift, convenient, and dependable transportation, consider Lucca Transportation your go-to.
Airport Transfers:
Embark on your journey with ease. Our dedicated airport transfer service ensures you seamlessly get to and from the airport. Travel worry-free, knowing we've got your back, so you can focus on your adventures ahead.
Seaport Transportation:
Set sail for seaport destinations with a touch of elegance. Experience style and comfort like never before as you travel to and from seaports. Enjoy the maritime beauty in luxury and make your sea voyages extraordinary.
Corporate Transfers:
Elevate your business transportation to a new level. With us, you can enjoy reliable and efficient service tailored to your corporate needs. We understand the importance of punctuality and professionalism, so you can concentrate on your business while we handle your transportation.
Casino Nights:
Feeling lucky? Your casino night begins with a grand entrance. Roll the dice and arrive in style, setting the tone for a memorable evening. We'll make sure your night is filled with excitement from the moment you step out of our luxurious transport.
Prom:
Your prom night is a once-in-a-lifetime event. Make it unforgettable with our elegant transportation. Arrive in style, creating memories that will last a lifetime. Your friends will talk about this night for years to come.
Graduation Party:
Celebrate your achievements with a touch of luxury. As you embark on the next chapter of your life, let us make your graduation party extra special. Our transportation adds a touch of sophistication to your memorable day.
Bachelor Party:
Get the party started right with our chauffeured service. Your last night of freedom deserves an entrance that matches the excitement ahead. Let loose and enjoy the ride with your friends, knowing you're in good hands.
Wedding Party:
Your special day deserves nothing but perfection. Ensure it with our luxury transport. We'll make sure your wedding day is as flawless as your love story. Arrive and depart in style, with every detail taken care of.
Event:
From concerts to sports games and beyond, arrive at any event in the utmost style and convenience. We'll ensure your outing is not only enjoyable but also unforgettable. Let us take you there, so you can focus on the fun.
Whatever your transportation requirements, we've got you covered. Book Lucca Transportation for a remarkable and worry-free experience.
Swift and Dependable Limo Services in Boca Raton
At Lucca Transportation, we take pride in providing you with swift, reliable, and exceptionally professional limo and car rental services in Boca Raton. Our partner, Avanti Limousine, is situated right here in Boca Raton, FL, offering a superb fleet of high-end luxury limos, cars, and SUV limousines that cater to all your South Florida needs, be it for special occasions, sporting events, or any venue that warrants the touch of luxury a limousine provides. Your comfort and style are our top priorities.
A Fleet Tailored for Our Esteemed Boca Raton Clients!
At Lucca Transportation, our commitment to you, our valued Boca Raton customers, is evident in our carefully curated and licensed fleet. Our range of vehicles encompasses the latest models, including standard-length Lincoln Town Cars, SUV limos, stretched Chrysler limos, and even fully equipped luxury bus liners that can comfortably seat 50 or more passengers. Feel free to explore our impressive fleet here and choose the perfect vehicle for your needs. Your satisfaction is our priority!
The Top-Rated Boca Raton Limo Company
At Lucca Transportation, we understand that our customers are at the heart of our limo business. Equally vital to us is our impressive fleet of upscale limousines and party buses. We take immense pride in offering our customers the finest limos, party buses, and SUVs, all meticulously maintained. This fleet serves as the backbone of our company, enabling us to deliver exceptional customer service.
Our Boca Raton limos are designed to accommodate 8-10 passengers, perfect for more intimate groups. These limousines are thoughtfully equipped with every amenity you could desire, including LCD screens, surround sound, a minibar stocked with ice, and plush leather seats.
For larger parties, our party buses in Boca Raton can comfortably seat anywhere from 14 to 36 travelers. We boast a diverse selection of vehicles, ensuring we can match the ideal one to your specific occasion. Similar to our limousines, our party buses feature LCD screens, surround-sound systems, minibars, and luxurious leather seating. Opt for our premium models, and you'll even enjoy a laser show, disco lighting, subwoofers, and the option for a removable dance pole. We invite you to come aboard our party buses and challenge you not to have a fantastic time!
Customer Satisfaction with Our Limousine Service in Boca Raton FL
At Lucca Transportation, our primary mission is to deliver truly exceptional customer experiences. We are driven by the desire to help our customers create unforgettable moments. When our clients entrust us with our Boca Raton party buses and limos, they are placing their special events and occasions in our hands. We take this responsibility seriously and pledge to provide the utmost professional service.
We invite potential customers to take a closer look at our vehicles before making any commitments. It's impossible to fully appreciate the quality of our party buses or limousines solely through our website. To determine if our vehicles are the perfect fit for your occasion, we encourage you to visit our Boca Raton location and inspect our fleet in person. Furthermore, we genuinely relish the opportunity to engage with potential clients, discussing our services and vehicles.
If you have an upcoming event and you're uncertain about whether a limousine or party bus is the right choice, don't hesitate to reach out to us. Even if you're planning a unique and non-conventional event with distinctive logistics, Lucca Transportation is here to collaborate with you. With a decade of experience in this industry, we have successfully handled a wide array of events and occasions, and we're confident we can make yours just as memorable.
Boca Raton limo service prices
At Lucca Transportation, we offer cost-effective limousine rental prices designed to fit various budgets. The average cost of a limo rental depends on several factors, including the type of vehicle you choose, the number of passengers, the travel destinations for your event, and the duration for which you require the limo.
We take pride in providing our customers with great discounts and special packages to make luxury transportation accessible to all. You can easily find all our prices by completing a customer form online. If you have any questions or need assistance, our friendly customer service team is just a call away. We're here to help you find the perfect limo service that aligns with your budget and needs.
Discover Lucca Transportation
Lucca Transportation is your gateway to luxurious limousine transportation, catering to a diverse array of events in our region. While our services cover a wide spectrum of occasions, our most sought-after ones include sporting events, festivals, birthday celebrations, and weddings.
No matter how unique or unconventional your event may be, we're committed to taking you wherever you need to go, no questions asked. We go the extra mile to tailor your party bus experience to match your unique style and preferences. As an example, we offer enchanting wedding day packages that encompass bus décor and even a bottle of champagne to elevate your special day.
For a glimpse into how affordable and accommodating we are, give us a call for a free quote. We look forward to making your event a memorable and seamless experience. Your journey begins with Lucca Transportation!
limo rental In Boca Raton prices
Whether it's a wedding, prom, or corporate outing, limo services in Boca Raton strike the perfect balance of luxury and affordability. 
It's essential to keep note of the various packages offered by different service providers. Discuss any extra charges to avoid unexpected costs during your rental. Consider the array of vehicles, with options ranging from, not limited to, classic Lincoln limousines to modern Cadillac Escalades or Mercedes Sprinters. 
At Lucca Transportation, we understand that each client's needs are unique, and we are committed to providing a limousine rental experience that caters to your individual preferences.
Our "Custom Package" offers the utmost flexibility and personalization, ensuring that your journey with us is nothing short of exceptional. Step into a world of luxury, sophistication, and convenience as you create your tailored limo experience in Miami.
Boca Raton limo service reviews
Regarding luxury transportation in Boca Raton, Lucca Transportation is a beacon of exceptional service and unforgettable experiences. As we take pride in delivering the highest standards of luxury and professionalism, our clients have shared their experiences through reviews that echo the excellence we consistently provide.
Lucca Limo provides luxury transportation in Boca Raton like no other company. I promise you won't be disappointed!
Lucca Transportation went above and beyond what I expected as a Boca Raton limousine service. The best choice for anyone seeking reliable and luxurious transportation in the city is Lucca Transportation.
Choosing Lucca Transportation, Boca Raton's best limo service, is sure to be the right decision.
Why choose us for your next Boca Raton Limo service?
Contact us today to inquire about availability, pricing, and customization options. Let us make your day memorable and stress-free.