North Palm Beach Limo Service
Our North Palm Beach Limo Service offers team-style comfort as a local and trusted business. Our experienced and dedicated team delivers exceptional service that stands out. We are excited to welcome you on board with us.
Best North Palm Beach Limo Service Near Me
Experience luxury transportation at its finest with Lucca Limo Service, your trusted North Palm Beach partner. As the premier limousine service in Florida, we prioritize quality, attention to detail, and customer satisfaction. Find us at Palm Beach Gardens.
Our services are tailored to your requirements, offering a range of modern, well-maintained vehicles for both locals and visitors.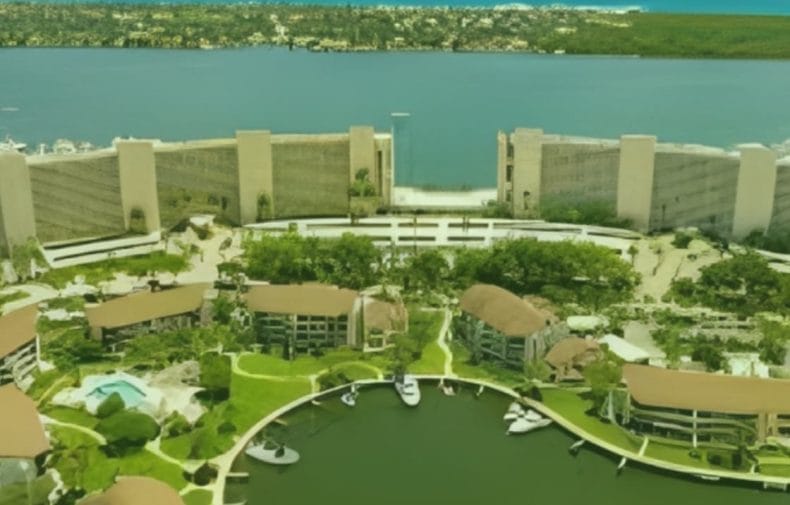 North Palm Beach Luxury Transportation
As North Palm Beach's premier transportation provider, we pride ourselves on excellence. Our luxury limousines, the epitome of sophistication, set us apart. With a rich history of dedicated service, we're committed to delivering exceptional rides.
Our devotion to your satisfaction knows no bounds. Day or night, we're here for you with swift, complimentary solutions for all your transportation needs.
Our staff, carefully selected and trained, upholds high service standards. Trust us for a journey of comfort and opulence. Experience the difference with our exclusive limousine service. Contact us anytime; we're your trusted North Palm Beach transportation partner.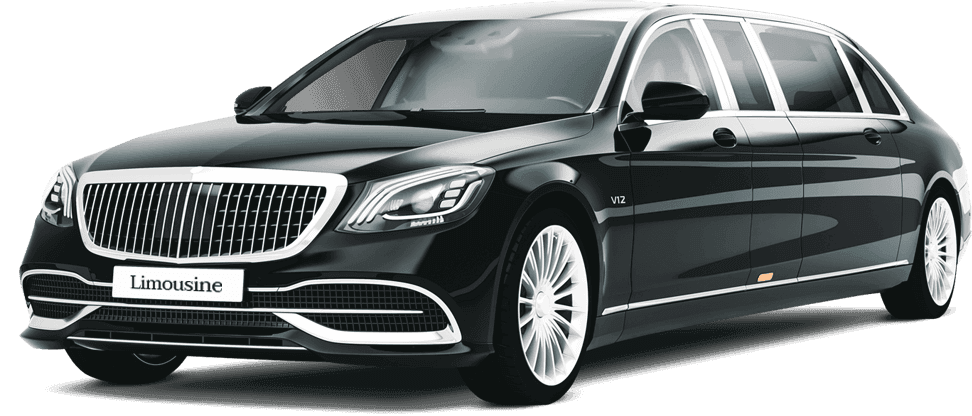 Rely on us for all your party needs!
We specialise in providing dependable transportation services for all your special occasions. Whether you're celebrating a bachelor or bachelorette party, in need of elegant and refined transportation for your wedding day, or require professional services for a corporate event, we've got you covered. Our North Palm Beach limo is designed to set the perfect mood for any event, ensuring that fun is on the horizon.
For those planning their wedding day in North Palm Beach, our dedicated wedding transportation coordinator will create a tailor-made limo rental package that suits your specific needs and preferences.
We are committed to offering personalized limo rental services in North Palm Beach, whether it's for a wedding or city car transportation. You'll be pleasantly surprised by the friendliness and professionalism of our chauffeurs throughout your journey. Your comfort and safety serve as the cornerstones of our service. Our drivers possess exceptional skills, a strong commitment to professionalism, and extensive experience in delivering top-notch service. This includes timely pickups and operating North Palm Beach luxury vehicles with a steadfast dedication to road safety.
North Palm Beach is waiting for you, Explore in style
Lucca Limo stands as the premier destination for discovering ground transportation services in North Palm Beach. We pride ourselves on being the largest and most trusted source for finding limousines, sedans, town cars, party buses, and other transportation options that cater to both your budget and your needs, whether your visit is for business or leisure.
Simply input your trip details, and we'll provide you with the means to compare a variety of packages, reviews, and prices from the top limousine companies in North Palm Beach. Our roster of car and limo service providers offers an array of vehicles to suit any occasion, budget, and transportation requirement. Choose from timeless black town cars, elegant stretch limousines, luxurious SUVs, or even the excitement of hummer limos, party buses, deluxe motor coaches, and environmentally-friendly hybrid cars. Securing a car service in North Palm Beach has never been as convenient or cost-effective.
Why choose our limo service at North Palm Beach?
Lucca Limo Service is the top choice for limousine service in North Palm Beach, Florida, driven by our commitment to quality and customer satisfaction. Numerous compelling reasons make us the ideal choice for your travel needs.
Outstanding Vehicle Selection
Select from our impressive fleet of vehicles, featuring luxury sedans, SUVs, and stretch limos. Our modern and immaculate vehicles ensure a comfortable and stylish ride.
Experienced Chauffeurs
Our chauffeurs are both experienced and amicable, prioritizing your safety with extensive training. Expect a seamless, punctual, and stress-free journey with their attentive care, ensuring your well-being throughout the ride.
Reliability and Punctuality
We value your time and consistently uphold punctuality. When you book with us, you can place your trust in our commitment to being there for you. Your limo will be prepared, ensuring you reach your destination on schedule.
Exceptional Cleanliness and Appearance
We take pride in the appearance and condition of our vehicles. They are meticulously maintained, both inside and out, ensuring you enjoy a comfortable and pleasant ride. Our service is characterised by its flawless and immaculate quality.
Customised and Personalized Travel
You're unique, and your needs vary. We're here to tailor your journey to your preferences. Simply share your requirements, and we'll make it happen for you. With us, you're assured of a fantastic experience, regardless of your destination.
Skilled Drivers
Our drivers are seasoned experts with an in-depth knowledge of North Palm Beach. They're well-versed in managing traffic, road closures, and selecting the most efficient routes for a swift and stress-free journey. Count on their expertise for a relaxing and worry-free trip.
High-Quality, Affordable Rates
We provide top-notch services at budget-friendly rates because we believe luxury transportation should be accessible to all. Our pricing is transparent and honest, ensuring you won't encounter any unexpected surprises.
Local Area Expertise
Our knowledgeable chauffeurs are well-acquainted with North Palm Beach, ready to provide you with tips and insights. They ensure timely arrivals while making your journey enjoyable and enlightening.
Lucca Limo Service stands as the premier limo service in North Palm Beach, FL. With custom journeys, experienced drivers, a versatile fleet, punctuality, cleanliness, and affordable rates, we offer the complete package for an exceptional ride. Experience the allure of luxury, comfort, and reliability with us.
Safety And Privacy Are Our top Priorities
At Lucca Limo Service, we understand that your journey should offer more than just luxury and comfort; it should also provide peace of mind. Your safety and privacy are our utmost concerns.
Safety is our priority. Our vehicles are meticulously maintained and spotless, and our chauffeurs are highly trained, ensuring safe driving practices on every trip. Your well-being is our primary focus.
Whether your journey is for business or pleasure, you can relax and savor the experience. We take pride in being your foremost limousine service in Florida, dedicated to safeguarding your privacy and security.
Stretch Limo Service In North palm Beach,FL
Your lifelong dream of cruising in a luxurious stretch limousine can now become a reality with our exceptional North Palm Beach stretch limo services. We offer an array of vehicles, featuring elegant and stylish stretch limousines. Let us transform your ride into something as special as the dream itself.
Learn more about our amazing events packages, carefully crafted to make every moment truly memorable.
North Palm Beach Wedding Limos
Picture the magic of your North Palm Beach wedding day, made even more enchanting with a stunning limousine from Lucca Limos. You and your partner will bask in a royal aura as you step onto the red carpet, accompanied by a complimentary bottle of champagne. Your guests will be in awe of the opulence and grandeur of your transportation. Our limos come fully equipped with everything you need to enhance your special day, including a minibar, plates, cups, napkins, and ice.
We also offer the convenience of transportation to and from your wedding venue. Our aim is to make your day as seamless and stress-free as possible. This is why we provide tailored wedding packages that align with your preferences and budget. Let us be a part of your wedding day joy by delivering the finest service and hospitality in North Palm Beach to you and your loved ones.
North Palm Beach High School Dance and Prom Limos
For an unforgettable prom night, nothing quite matches the grand entrance you'll make in a Lucca's North Palm Beach Limos limousine. Stepping out of our sleek and luxurious vehicle, you and your date are sure to turn heads, setting the stage for a night to remember. Whether you're attending solo, with a partner, or in the company of friends, we have the perfect limo to suit your needs.
Our limousines aren't exclusive to proms; they're perfect for any special occasion where you want to add a touch of glamour and create lasting memories. From weddings and birthdays to anniversaries and graduations, we can help you celebrate in style. Our limousines aren't just vehicles; they're experiences that will stay with you forever.
We take immense pride in our fleet of limousines, meticulously maintained to uphold the highest standards of quality and comfort. Our stretch limos are unrivalled in elegance and sophistication, providing a spacious and cozy interior equipped with state-of-the-art amenities. When you opt for Lucca's North Palm Beach Limos, you're choosing excellence and dependability.
Sport Utility Vehicle
Lucca's Black Car SUV Service is the ideal option for sizeable groups seeking both comfort and style in North Palm Beach. Whether it's your family, friends, or business associates, our SUVs promise a seamless and opulent journey. These vehicles are not only spacious but also exude elegance and reliability, delivering the best of both worlds.
Corporate Travel
Business travel can be a demanding endeavor, especially in an unfamiliar city. This is where Lucca Limos steps in, providing you with a convenient and dependable means of transportation. While you unwind in our comfortable and luxurious vehicles, our expert chauffeurs handle the driving. Whether you have meetings, conferences, or appointments to attend, count on us to get you there punctually and in style. And if you wish to explore the city once your work is concluded, we can assist with that too. Lucca Limos is your trusted partner for all your transportation requirements in North Palm Beach.
North Palm Beach Funeral Transportation Services
Losing a loved one is hard enough without having to worry about funeral arrangements. That's why Lucca Limousines is here to help you. We have a long history of working with various funeral homes and parlors in North Palm Beach, and we know how to handle these delicate situations with care and respect. We will provide you with safe and timely transportation for you and the funeral home, so you can focus on honoring your loved one's memory.
Limo Rentals in North Palm Beach, FL
Elevate your travel experience with our limo rental services in North Palm Beach, FL. Whether it's a night out, a special occasion, or a business trip, we aim to make your journey unforgettable and elegant.
Our limousines are more than just vehicles; they are meticulously crafted and maintained to align with your unique preferences and needs. From the cosy and spacious interior, you can savour the picturesque views of North Palm Beach, complemented by state-of-the-art amenities.
Our chauffeurs go beyond their role as drivers; they are friendly and professional, committed to delivering exceptional customer service and ensuring your safety. They'll be punctual, navigate with ease, and prioritise your comfort and satisfaction.
Our limo rental services in North Palm Beach are far from ordinary; they are flexible and tailored to match your specific requirements and budget. We provide customised packages designed to offer you the best value for your investment. With our limo rental services, you'll travel in style and sophistication through the beautiful city of North Palm Beach, FL.
North Palm Beach limo service rates
We are dedicated to offering quality and transparency as a dependable and cost-effective limo service.
Our Rates
Lucca Limo Service takes pride in providing affordable and transparent rates for our transportation services. We uphold our commitment to quality and value, ensuring the delivery of the finest service. Below are our rates:
Hourly Rates 
Our hourly limousine service is the ultimate choice for any occasion where style and comfort are paramount. Whether you're planning a night out on the town or commemorating a special event, our limousines will ensure your experience is truly unforgettable. With flexible and affordable hourly rates, you can select the best option to suit your specific needs.
Airport Transfers 
Experience convenient and comfortable airport transportation with our reliable service. We provide competitive and transparent fixed rates for airport transfers. Leave your worries about traffic, parking, and luggage behind, as we'll handle all the details for you.
Special Occasion Packages 
Elevate your special moments with Lucca Limo Service. We offer personalised packages for weddings, proms, birthdays, and any other occasions you wish to cherish forever. Our services can be tailored to your exact needs and preferences, ensuring you have the most exceptional experience possible. Reach out to us today for a personalized quote for your event.
Corporate Rates 
Our corporate transportation solutions are meticulously crafted to align with the needs and standards of business travelers. Our sophisticated and comfortable limousines allow you to leave a lasting impression on your clients and partners. With our service, you'll arrive at your meetings and conferences in style and punctuality, enhancing your professional image.
North Palm Beach limo service price
In North Palm Beach, Florida, Lucca Limo Service stands as your prime selection for luxury and affordability. We deliver the utmost value for your investment, all while maintaining our commitment to quality. Our pricing structure is both transparent and adaptable, enabling you to select the option that aligns with your specific requirements.
Whether your need for a limousine arises from a special occasion, a business journey, or a leisurely ride, Lucca Limo Service can furnish you with the most refined and comfortable transportation available in North Palm Beach. Reach out to us today for a personalised quote for your limousine service.
North Palm Beach limo service cost
For the pinnacle of luxury and affordability in North Palm Beach, Florida, turn to Lucca Limo Service. We are dedicated to delivering the utmost in quality and value for all your transportation requirements.
Whether you require a limousine for a special occasion, a business appointment, or a leisurely journey, Lucca Limo Service can accommodate your preferences and budget. We boast a selection of elegant and comfortable limousines and provide transparent and competitive pricing. Reach out to us today to receive a personalised quote for your limousine service.
North Palm Beach limo service phone number
For the best in luxury transportation, call Lucca Limo Service at North Palm Beach. Reach us at (561) 317-0409 for an unforgettable ride.
Contact Lucca Limo Service in North Palm Beach
Ready to book your luxurious limo experience in North Palm Beach, Florida? Getting in touch with Lucca Limo Service is easy. We're here to assist you every step of the way.
For inquiries, reservations, or to learn more about our services, please don't hesitate to reach out to us:
Phone Number
Call us at (561) 317-0409 to speak with our friendly and knowledgeable team. We're available to answer your questions, provide quotes, and help you plan your transportation needs.
Email
If you prefer to communicate via email, you can reach us at [email protected]. Send us a message, and we'll promptly respond with the information you need.
Online Contact Form
Visit our website at https://lucca.limo to fill out our convenient online contact form. Provide your details, and we'll get back to you with the information you require.
Lucca Limo Service is your dependable companion for all your transportation needs in North Palm Beach. We bring you top-tier service and convenience, along with an array of elegant and comfortable limousines to select from. Don't hesitate to reach out today to book your limousine service or inquire about any aspects of our services. We're always delighted to hear from you and provide any assistance you may require.
North Palm Beach limo service near me reviews
When seeking a trustworthy and well-regarded limo service in North Palm Beach, you can place your confidence in Lucca Limo Service. Our established history demonstrates our commitment to providing outstanding service and ensuring customer satisfaction, as evidenced by the numerous positive reviews and testimonials from our clients.
What Our Clients Say
"I consistently opt for Lucca Limo Service for my transportation needs. They maintain punctuality, courtesy, and their limousines are consistently spotless!" – Emily Smith
"Lucca Limo Service stands out as the top choice for value in North Palm Beach. Their transparent and cost-effective pricing complements their consistent delivery of exceptional service." – Sarah Johnson
"For airport transfers, I can't speak highly enough of Lucca Limo Service. Their fixed rates, amiable drivers, and commitment to never keeping me waiting make them my top recommendation." – Daniel Wilson.
Why choose us for your next North Palm Beach Limo service?
Contact us today to inquire about availability, pricing, and customization options. Let us make your day memorable and stress-free.