Are you searching for reliable transportation? Look no further than Lucca Limo for your Stuart Limo Service! Many satisfied customers have utilized our excellent and comfortable services and made us their go-to limo provider, whether for pleasure or business purposes. Lucca Limo Service provides unparalleled options suited for every trip imaginable!
Best Stuart Limo Service Near Me
Luxury transportation demands only the finest service, which is why Lucca Limo Service stands as your go-to partner for all of your chauffeured transportation needs in Stuart, Florida. As Florida's premier limousine company, our commitment is characterized by excellence, attention to detail and customer satisfaction.
At Lucca Limo Service, our services are customized to suit the unique requirements of each client. We maintain an outstanding fleet of state-of-the-art vehicles to accommodate local residents and tourists alike.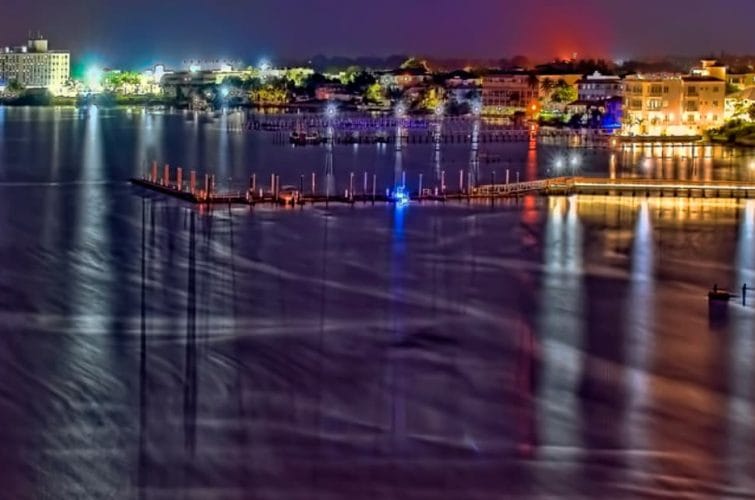 Stuart Luxury Transportation
We provide unmatched transportation services in the vibrant Stuart neighborhood. In comparison with other limo providers in the region, we provide luxury limousine services.
We deliver top-tier transportation to our clients based on years of experience. We are available 24 hours a day, 7 days a week.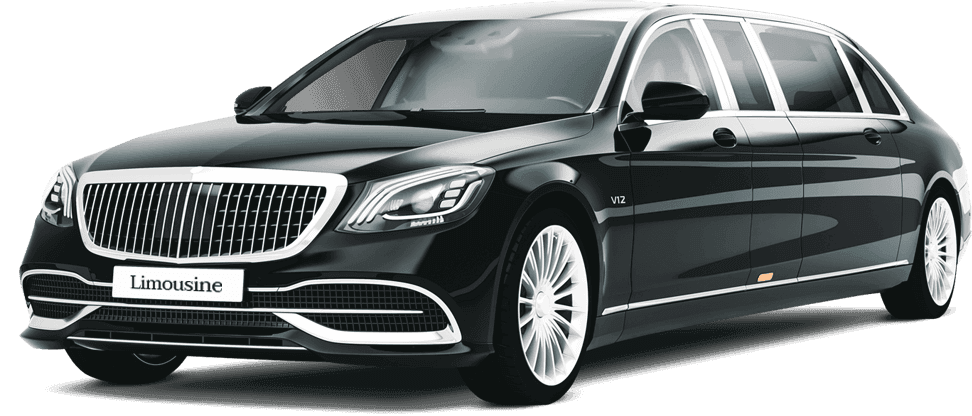 Why choose our limo service at Stuart?
In Stuart, Florida, Lucca Limo Service is the best limousine service. Quality and customer satisfaction are important to us. There are many reasons why you should choose us for your travel needs.
Skilled Drivers
Our drivers are experienced and know the Stuart area well. They navigate traffic, road closures, and the most efficient routes to get you to your destination as quickly and efficiently as possible. Your trip will be smooth and stress-free with their expertise.
Affordable Rates
Despite our premium services, our rates are competitive and affordable. As a company, we believe that quality luxury transportation shouldn't be out of reach for everyone, but accessible to all. With our transparent pricing, there are no surprises.
In-Depth Area Expertise
Our chauffeurs provide insightful recommendations and local knowledge about Stuart as well as getting you to your destination on time. No matter where you live or if you're a visitor, we'll make your journey informative and enjoyable.
For limo services in Stuart, FL, Lucca Limo Service is the best choice. Personalized journeys, skillful drivers, a wide selection of vehicles, dependability, exceptional cleanliness, and affordable rates make us the best transportation choice for you. Luxury, comfort, and reliability are all part of our first-class experience.
Outstanding Vehicle Selection
Our fleet of clean and stylish vehicles is second to none. Luxury sedans, SUVs, and stretch limousines are all available. With our modern and comfortable vehicles, you can travel in style and comfort.
Experienced Chauffeurs
We have skilled and friendly chauffeurs. Safety is a priority for them, and they have a lot of training. You will have a pleasant, on-time, and easy experience with them. They will take good care of you and ensure your safety.
Dependability and Timeliness
Our team values your time and is always on time. We are reliable and dependable. If you book with us, your limo will be waiting for you. Your destination will be reached on time.
Exceptional Cleanliness and Appearance
It is important to us that our vehicles look and feel good. The inside and outside of our vehicles are very clean and well-maintained. Our vehicles provide a comfortable and pleasant ride. Our service is spotless and shiny.
Tailored and Personalized Journeys
We understand that you are unique and have different needs. That's why we offer custom journeys tailored to your needs. If you let us know what you want, we will make it happen. We will create a unique experience for you, whether you need a ride to the airport, a special event, or a tour of Stuart.
Stretch Limo Service In Stuart,FL
Your earliest memories are filled with luxury stretch limousines. As you have grown, your desire has only deepened. We now make it possible for you to fulfill that long-cherished dream with our exceptional Stuart stretch limo services. Our fleet includes a variety of vehicle options, including stretch limousines with their timeless elegance. Let us make your journey as exceptional as your aspirations.
Travel in Style in Stuart
We are known for our opulent and premium limousine services in Stuart. As a company, we are unwavering in our commitment to style. It doesn't matter what the occasion is, our vehicles leave a lasting impression every time you get into them. Whether you travel alone or with a companion, you can enjoy Stuart in seamless style and sophistication.
Safety And Privacy Are Our top Priorities 
It's not just about providing a luxurious and comfortable ride that Lucca Limo Service understands, it's also about providing peace of mind. We place a high priority on privacy and safety.
At all times, we are committed to safety. Our fleet of vehicles is meticulously maintained to ensure pristine condition. The chauffeurs we employ undergo rigorous training to ensure that they not only possess the necessary skills, but also understand safe driving practices. It is our top priority to provide you with a safe transportation option on every trip.
If you're travelling for business or pleasure, you can unwind and concentrate on your journey. We are honored to be your preferred limousine service in Florida. Lucca Limo Service prioritizes your safety and privacy.
Find out more about our exquisite events packages, meticulously designed to make each moment truly unforgettable.
Stuart Wedding Limos
A beautiful venue with your closest loved ones, an exquisite cake, and guests singing praises about the delicious food. Is there anything that could enhance the enchantment of this scene? Consider adding a wedding limousine! It is your dream that this moment in front of family and friends following your wedding will be absolutely magical. Lucca Limos offers tailored wedding packages to newlyweds in Stuart.
In addition to the luxurious limousine, the red carpet is rolled out. With your newlywed partner, enjoy a complimentary bottle of champagne! Our limousines come equipped with a well-stocked minibar, complete with plates, cups, napkins, and ice.
For transportation arrangements to and from your Stuart wedding venue, we are happy to assist! Giving your loved ones the experience of a lifetime is the best way to share the joy of your special day. Due to this, we aim to provide the highest level of service and hospitality throughout your wedding day.
Stuart High School Dance and Prom Limos
When it comes to the Stuart senior prom, a limousine rental is a wonderful way to make an unforgettable entrance with your friends. Stepping out of a limousine together with your date will bring you to the pinnacle of sophistication and luxury. You and your friends can celebrate this momentous milestone in style with one of our Stuart limousines.
Limousine rentals in Stuart can add a touch of glamour to any event. No matter what special event you're planning, we can make your memories last a lifetime. Whatever the event, our limousines leave a lasting impression. In order to provide our customers with the highest level of comfort, our vehicles are meticulously maintained. A stylish stretch limousine cannot be matched in terms of elegance and style. You will always make a lasting impression or build lasting memories when you choose one of Lucca's Stuart limos.
Sport Utility Vehicle
If you're searching for SUV transportation in Stuart that can accommodate larger groups and provide a touch of luxury along the way, Lucca's black car SUV service may be what you're looking for. When it comes to seamless opulence and dependability, we consistently stand out. Our sport utility vehicles offer a comfortable and stylish ride for you, your family, and your friends.
Corporate Travel
Corporate executives often experience stress when conducting business in an unfamiliar location. Take advantage of Lucca Limo's services instead of trying to navigate unfamiliar streets in the city. Once you arrive at your final destination, a professional chauffeur will take you to your client meeting or appointment. After your business commitments have been fulfilled, we can assist you with your transportation needs if you wish to explore the area further.
Stuart Funeral Transportation Services
Funeral arrangements can further compound the difficulties you are experiencing after losing a loved one. With Lucca Limousines, you can alleviate some of the burden. Our extensive experience has allowed us to form strong relationships with a number of Stuart funeral homes and parlors. It is our goal to provide you and the funeral home with comfort during this difficult time by making sure everyone arrives at their destinations safely and on time.
Limo Rentals in Stuart, FL
In Stuart, FL, we offer limo rental services that will transport you into a world of luxury and tranquility. Whether you're celebrating an evening in the city, observing a special event, or travelling on business, our limousine service will elevate your transportation needs with elegance and distinction.
Each of our luxury vehicles is meticulously maintained and thoughtfully equipped to meet your individual needs. Every detail of Stuart's picturesque landscapes has been carefully considered to enhance your experience.
Our courteous and skilled chauffeurs provide exceptional customer service in addition to our luxurious limousines. Your comfort and safety are prioritized while they ensure punctuality, seamless navigation, and safety.
We place the utmost importance on the flexibility of our Stuart limo rentals. To ensure you get the luxury travel experience you deserve, we offer customized packages tailored to your needs. With impeccable service and elegance, experience an unforgettable journey. In our limo rentals, we chauffeur you through the heart of Stuart, FL, in absolute style and sophistication.
Stuart limo service rates
As a reliable and affordable limo service, we're here to provide you with quality and transparency.
Our Rates
To meet your transportation needs, Lucca Limo Service offers competitive and straightforward rates. At the same time, we maintain the highest standards of service and provide exceptional value. We offer the following rates:
Hourly Rates 
We offer limousines by the hour that are elegant and comfortable. No matter if it's a night out on the town or special event transportation, our hourly rates are flexible to meet your needs.
Airport Transfers 
With our dependable service, you can enjoy stress-free airport transfers. For airport transportation to and from major airports in the area, we offer fixed rates.
Special Occasion Packages 
Lucca Limo Service can help you celebrate your special moments. For weddings, proms, birthdays, and other memorable events, we offer customized packages. Feel free to contact us if you would like a personalized quote.
Corporate Rates 
We offer cost-effective corporate transportation solutions for business travelers. Your meetings and conferences will be more sophisticated and comfortable if you arrive in sophistication and comfort.
Stuart limo service price
With Lucca Limo Service's competitive pricing, you can enjoy luxury at an affordable price in Stuart, Florida. Our goal is to provide you with exceptional value without compromising on quality. In order to suit your needs, we offer a transparent pricing structure with a variety of options.
Lucca Limo Service offers luxurious, affordable transportation solutions for Stuart residents and visitors. Get your personalized quote today and experience the elegance of our limousines.
We offer affordable luxury limo services in Stuart, Florida at Lucca Limo Service. Quality and exceptional value are at the core of our commitment.
Our goal at Lucca Limo Service is to provide Stuart residents and visitors with an affordable and luxurious transportation solution. To learn more about our limos and receive a customized quote, contact us today.
Stuart limo service phone number
For the best in luxury transportation, call Lucca Limo Service at Stuart. Reach us at (561) 317-0409 for an unforgettable ride.
Contact Lucca Limo Service in Stuart
Ready to book your luxurious limo experience in Stuart, Florida? Getting in touch with Lucca Limo Service is easy. We're here to assist you every step of the way.
For inquiries, reservations, or to learn more about our services, please don't hesitate to reach out to us:
Phone Number
Call us at (561) 317-0409 to speak with our friendly and knowledgeable team. We're available to answer your questions, provide quotes, and help you plan your transportation needs.
Email
If you prefer to communicate via email, you can reach us at [email protected]. Send us a message, and we'll promptly respond with the information you need.
Online Contact Form
Visit our website at https://lucca.limo.com  to fill out our convenient online contact form. Provide your details, and we'll get back to you with the information you require.
At Lucca Limo Service, we're dedicated to delivering exceptional service and convenience to our valued clients. Contact us today to make your reservation or to inquire about our top-notch limo services in Stuart.
Stuart limo service near me reviews
When searching for a top-rated limo service in Stuart, look no further than Lucca Limo Service. Our reputation speaks volumes through the glowing reviews from satisfied customers near you.
What Our Clients Say
I have used Lucca Limo Service on several occasions, and they have consistently exceeded my expectations. Punctual, professional, and their vehicles are impeccable!" -Olivia Taylor
Lucca Limo Service provides a luxurious experience without breaking the bank. Their transparent pricing and exceptional service make them my first choice for special occasions." – Charlotte Anderson
It is a pleasure to use Lucca Limo Service for airport transfers. Fixed rates, friendly drivers, and a commitment to timeliness make them a standout option." – Alexander Turner.