Miami transportation services
Welcome to Lucca Transportation, We provide the best transportation services in Miami. Whether you need a ride to the airport, a business meeting, a wedding, or a night out, we have the perfect vehicle for you.
Private transportation services miami
We offer a wide range of private transportation services, including taxis, shuttles, buses, and limo services in Miami. Our drivers are professional, courteous, and knowledgeable about the city. Our vehicles are clean, comfortable, and equipped with the latest amenities.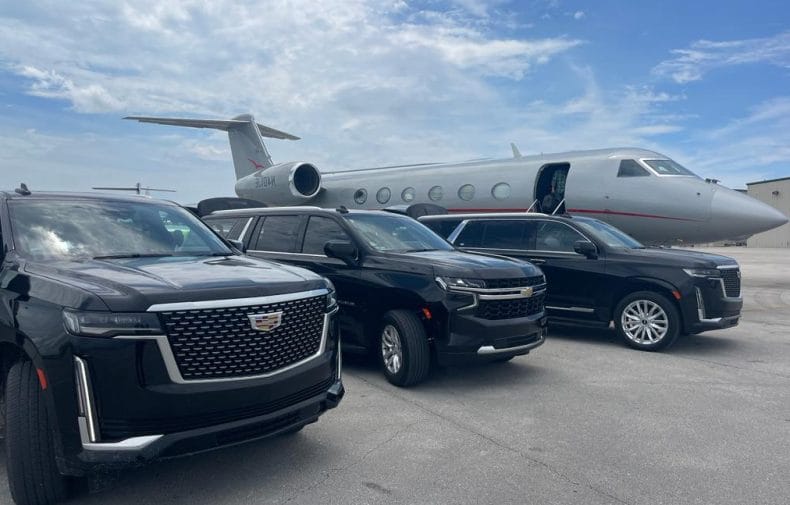 Transportation companies Miami
Miami has a variety of transportation options to suit your needs and preferences, from public transportation to private car service.
You can find many transportation companies in Miami that offer rides to any destination in the city and beyond. The most common and flexible transportation options in Miami are limo, Metrorail, taxi and shuttle services.
If you are looking for a reliable, affordable, and safe transportation service in Miami, look no further than Lucca Transportation. Contact us today to book your reservation online or by phone. We are available 24/7 to serve you.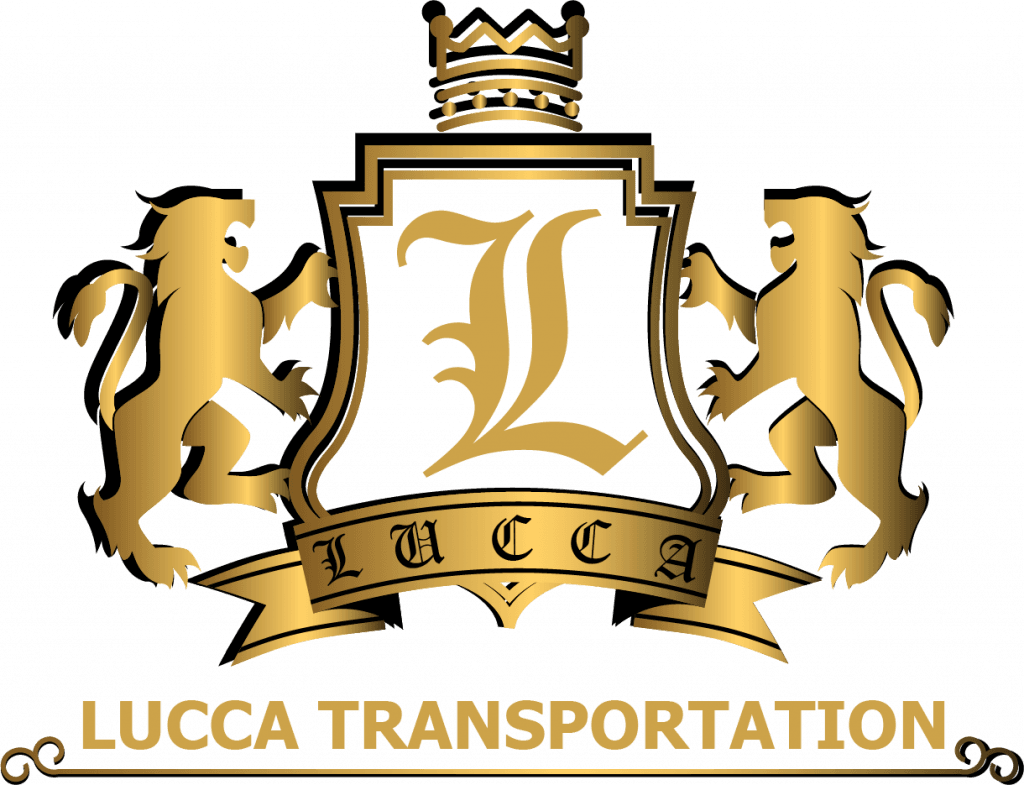 We offer Cheap private transportation services Miami
Our prices are competitive and transparent, with no hidden fees or surcharges. Our customers are our priority, and we strive to provide them with the best experience possible.
To use public transportation in Miami, you need to buy a ticket or a pass from a vending machine or online. You can also use the EASY Card or EASY Ticket system to pay for your fares electronically. You can plan your trip using the official websites or apps of the public transportation providers.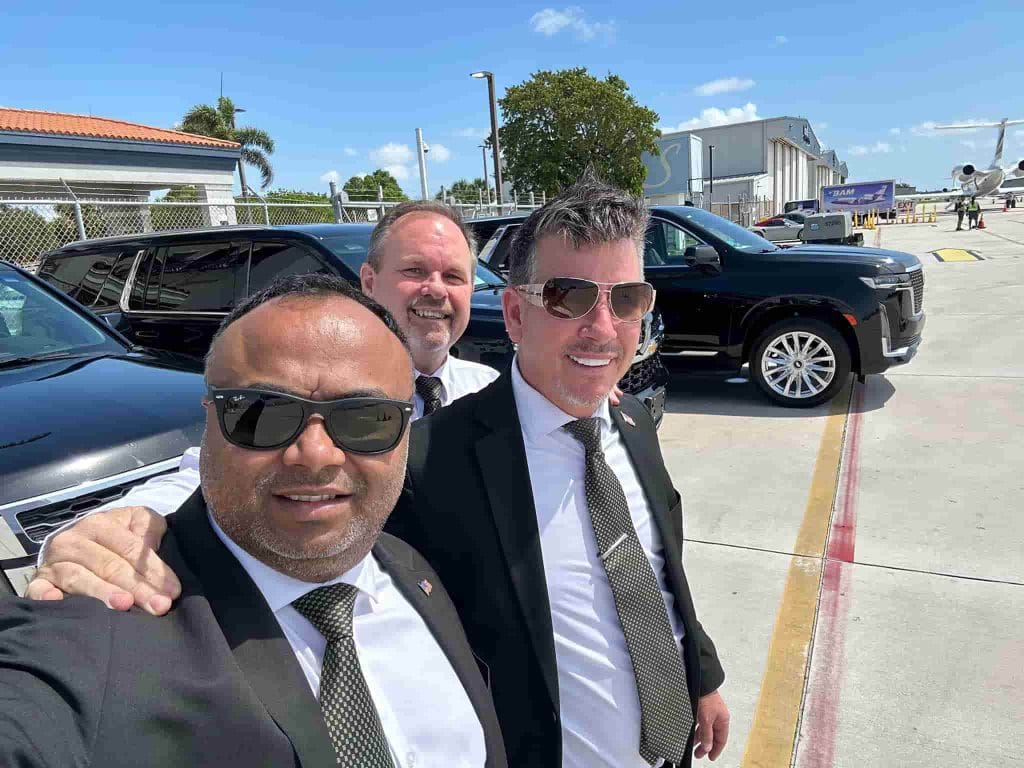 Miami transportation services rates
The rates for limos and car service in Miami vary depending on the vehicle type the number of passengers the duration the destination and the company.
Here are some general estimates:
The rate starts at $75.00 per hour for a sedan that can accommodate up to 3 people. $85.00 per hour for an SUV that can ccommodate up to 6 people. $95.00 per hour for a van that can accommodate up to 10 people. And $125.00 per hour for a stretch limo that can accommodate up to 10 people.
There is also a minimum booking time of 3 hours for most vehicles and a 20% gratuity for the driver. The average fare from the airport to downtown is $150.00 to South Beach is $175.00 and to Coconut Grove is $200.00.
The rate depends on the service level and the destination but some common rates are $79.90 for a private transfer from the airport to downtown or South Beach $160.00 for a private transfer from the airport to Coconut Grove or Coral Gables and $199.90 for a private transfer from the airport to Key Biscayne or Aventura. These rates include all taxes and fees but not gratuity.
How to Save Money and Time on Transportation Services in Miami
As you can see transportation in Miami can be quite expensive and time-consuming depending on your choice of option. There are some ways you can save money and time on transportation in Miami such as:
Plan ahead: Before you travel to Miami
Do some research on the transportation options available in Miami and compare their rates and schedules.
You can also use online tools such as Bing Maps or Google Maps to find the best routes and modes of transportation for your trip.
You can also book your transportation in advance online or by phone to avoid last-minute hassles and surcharges.
Miami transportation services reviews
Don't just take our word for it. Here are some of the testimonials from our happy customers:
Lucca Transportation is the best limo and car service company in Miami. They are always available, responsive, and accommodating. The vehicles are immaculate, luxurious, and modern. The drivers are friendly, knowledgeable, and helpful. The prices are competitive and fair. I highly recommend them.
I hired Lucca Transportation for my wedding and I was very pleased with their service. The limo driver was on time, polite, and professional. The limo was beautiful, spacious, and well-equipped. The service was smooth, seamless, and stress-free. I would definitely use them again.
I used Lucca Transportation for my trip to Miami and I was very impressed by their service. The taxi driver was friendly and helpful, and the shuttle driver was punctual and professional. The vehicles were clean and comfortable. I would definitely use them again
Best private transportation services Miami
Contact us today to inquire about availability, pricing, and customization options. Let us make your day memorable and stress-free. We provide the Best Miami Transportation Services.